A traditional Almost, Maine visual is a bench, or two figures sitting on a bench. I took this visual requested by the director and added my own twist to it by implying a bench in the figures. Love after all is found and lost, hearts are broken and put back together, and even whole people have cracks.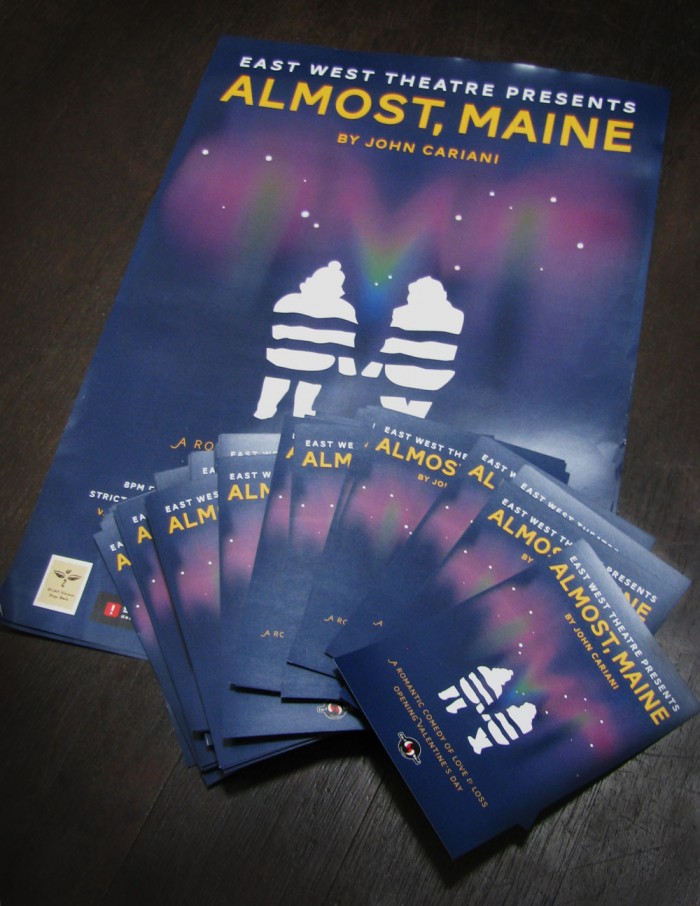 In addition to A2 posters, I designed A6 fliers, tickets, and the playbill for this show, and adapted the key visual to fit a variety of digital platforms such as the East West Theatre website, Facebook, and various press publications online and in print.
I also created a series of custom Instagram images and videos following this production at all stages including casting, behind-the-scenes, and directions to the venue.