When I asked Novel Concept what they wanted listeners to think and feel upon seeing Novel Concept's first album, Self Titled, the duo responded with the following:
"I want it to evoke the same feeling I got when rifling through my dad's record collection. The feeling that you've uncovered a relic from the past, discovering some forgotten knowledge, but not in an illuminati sort of way. Vintage–not retro; Broken in–not worn out; Matured–not decayed; Warm, corduroy, polished brass, old leather, last winter's new sweater, hot chocolate–that kind of vibe."
After a long search through various second-hand stores and antique shops for forgotten relics from the past, I found this beautiful old traveling trunk (or perhaps toolbox) in an AMVETS store. This trunk/toolbox perfectly captured vintage, well-used, matured, warmth, discovery, a long afternoon in an attic rediscovering a past family treasure.
Novel Concept's vision, combined with my own, resulted in the final product below.
I was responsible for all photography and design (with the exception of the photograph of the members of Novel Concept).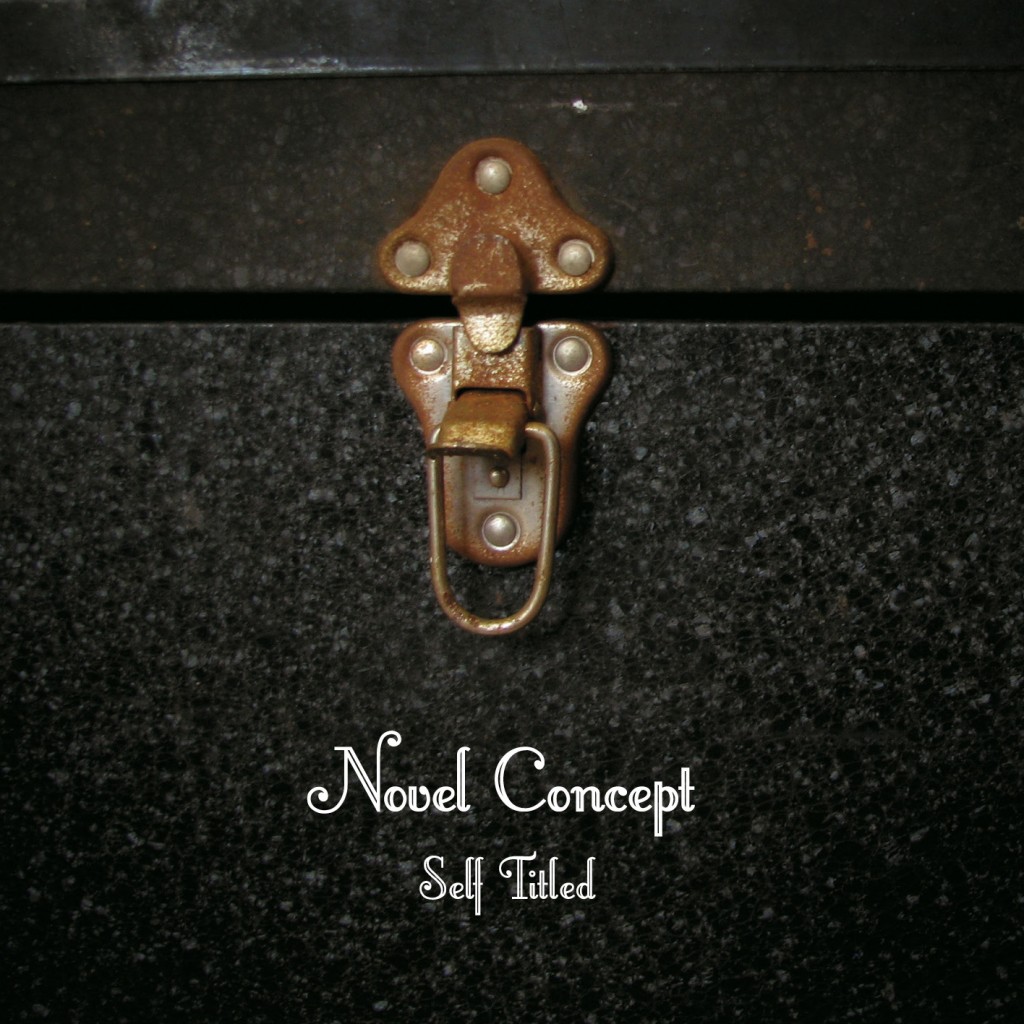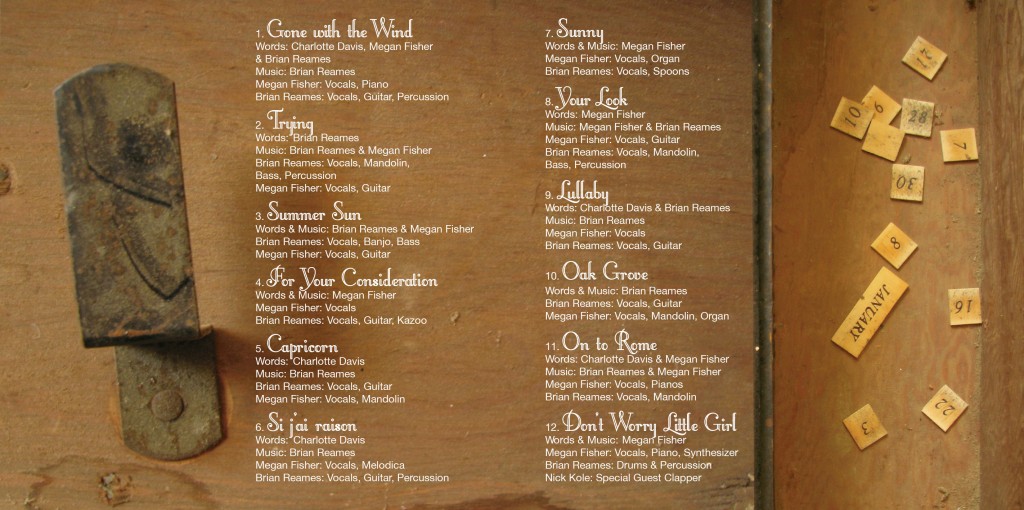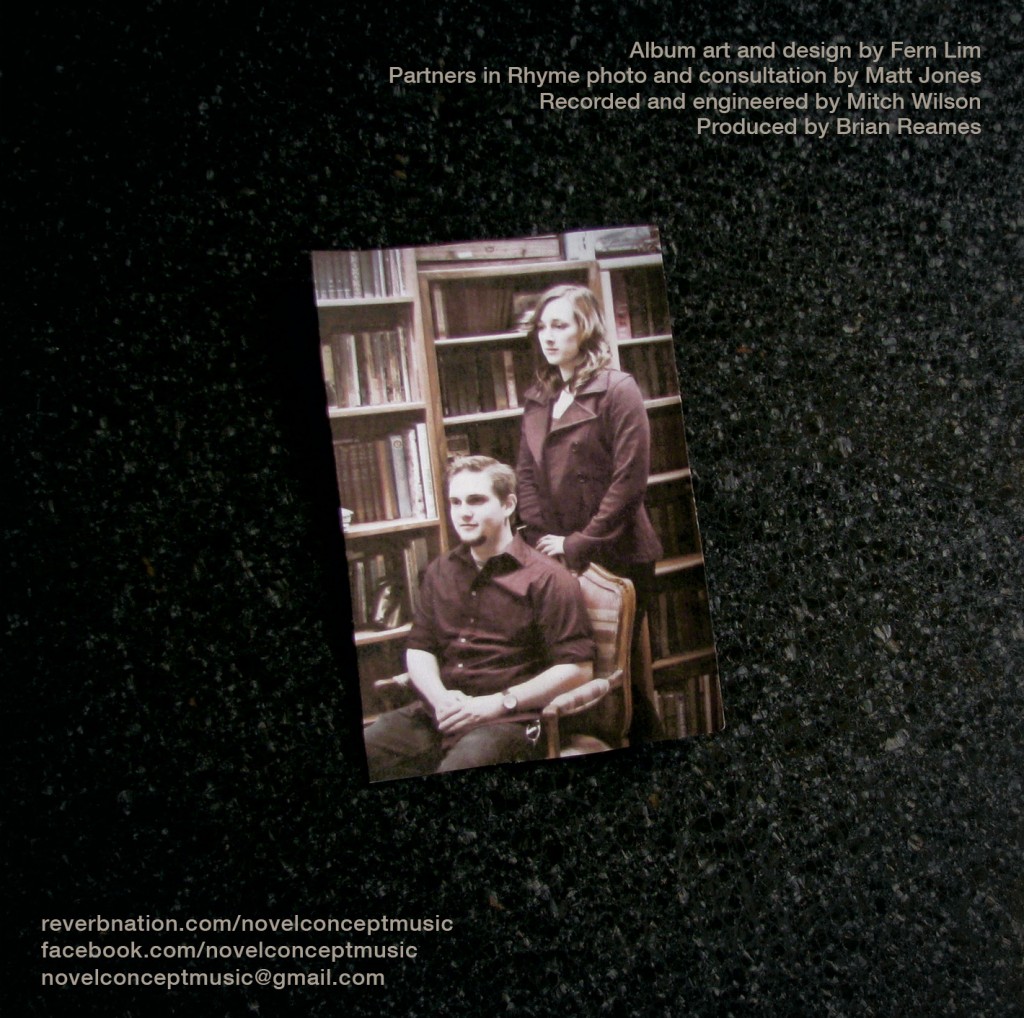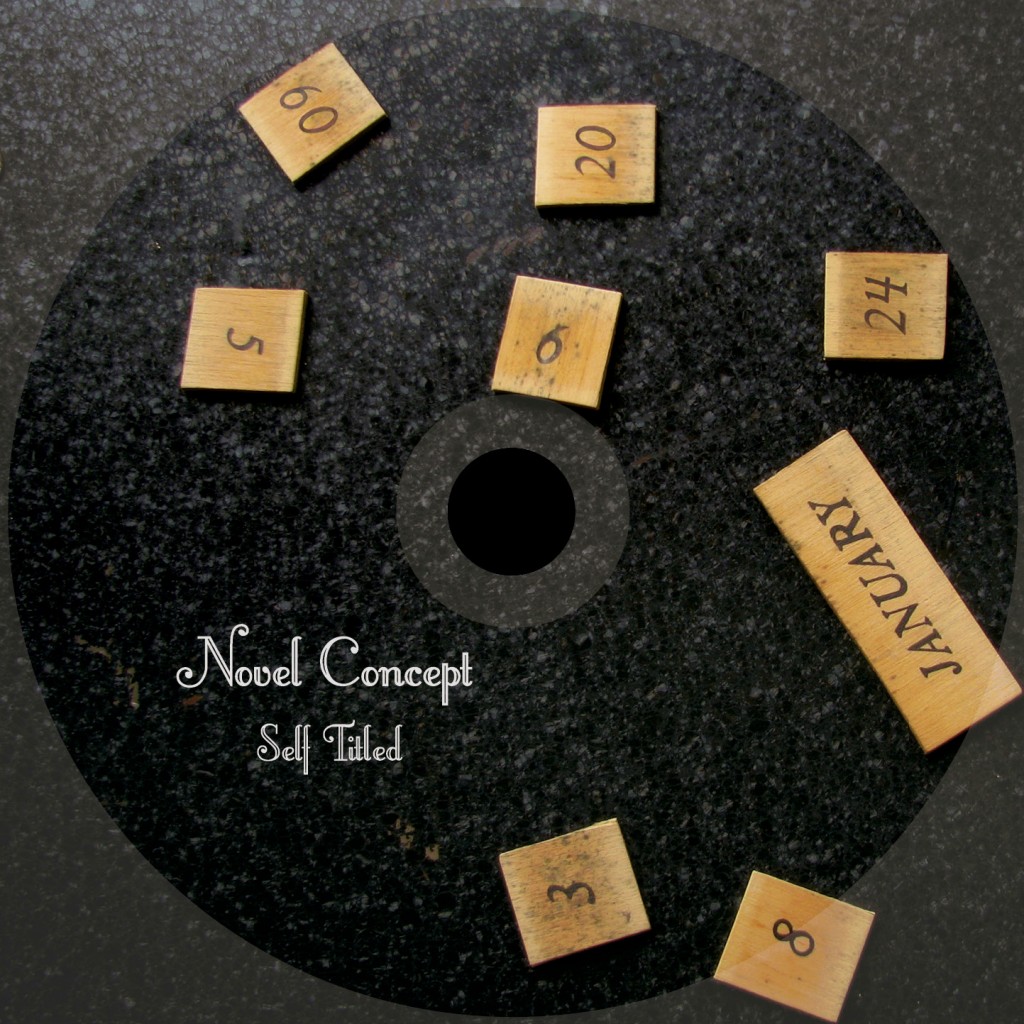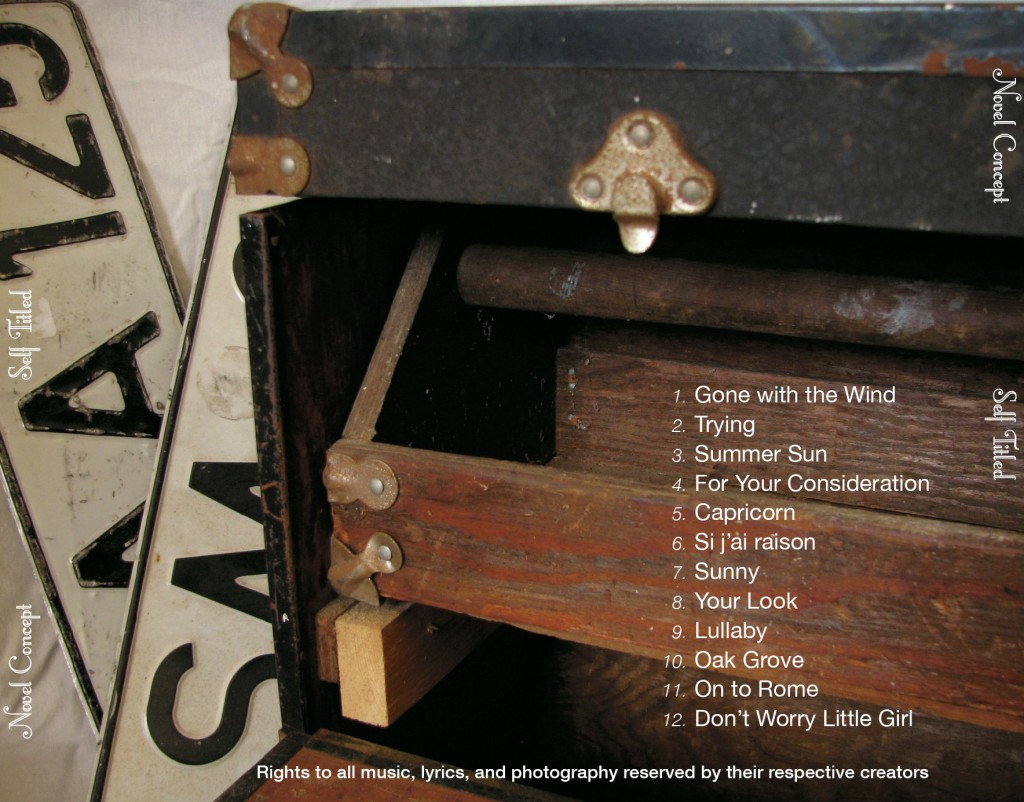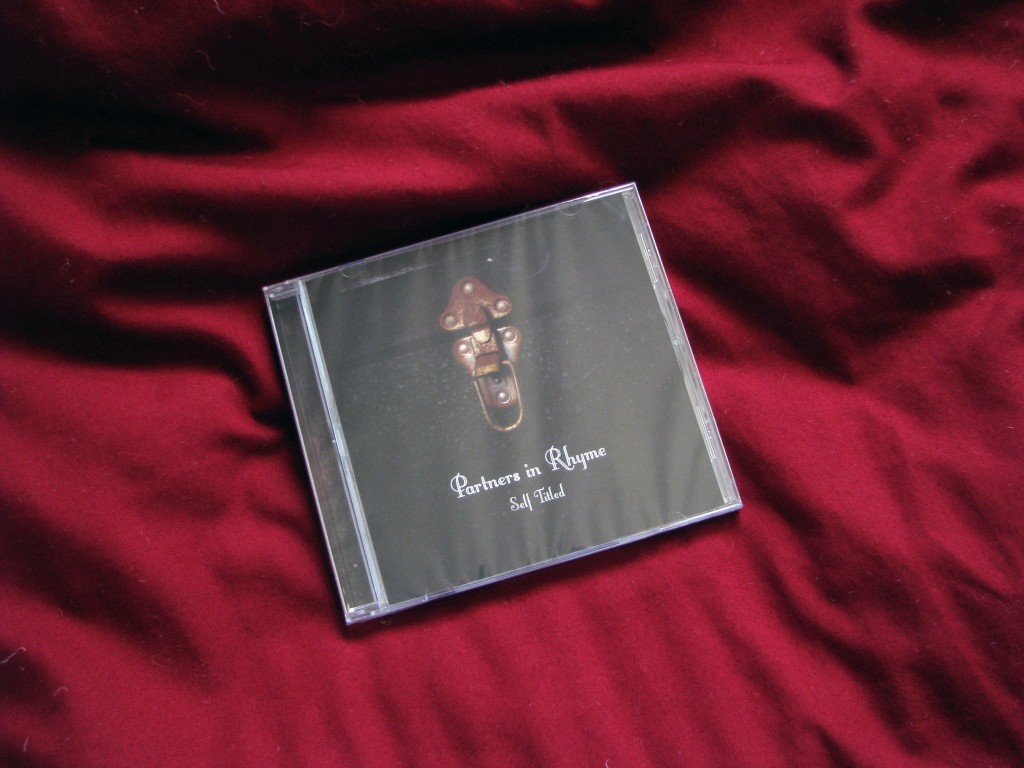 Note: Novel Concept's original name was Partners in Rhyme, thus the difference in band name in the CD image above.